---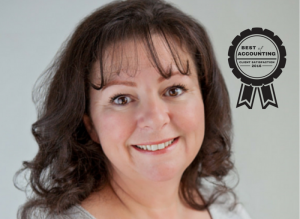 Meet Shaelene McInnis. Shaelene is the founder and CEO of Books In Line. 

Did you know that Shaelene had been working in the corporate world when, with the birth of her two children, she decided to start her own business and work from home? Being an avid poker player, 

(she has been sponsored to play in the World Series of Poker in Las Vegas, and placed in the World Poker Tour in Montreal)

 Shaelene was so good at numbers and money that she quickly decided bookkeeping was the perfect next step. She wanted to create a business that would empower others while teaching them how to make and save more money, themselves!
For the past 15 years, Shaelene has been partnering with entrepreneurs and small business owners. Shaelene and her team are passionate about empowering people when it comes to their money. Of course, we all have to pay taxes, but she does not want you to give one dollar more than you have to to the CRA-Canada Revenue Agency! And that's what she specializes in and why she loves to give talks. Lunch and Learns are her favourite!
If you'd like to book her to come into your office, we can create a specialized talk just for you and your team! It would be our pleasure — we even bring the lunch!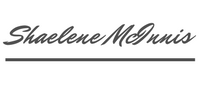 Upcoming Events
---
March 18th –  Shaelene is attending a Powerhouse Mastermind Meeting on Monday March 18th 2:30 pm – 9 pm
---
March 19th – Shaelene is attending the Heart of Networking celebrates International Women's day, Tuesday March 19th 9:00am – 2:00pm. At the Forest Brook Community Church, 60 Kearney Dr, Ajax, On L1T3X9
---
March 25th –  Everything the CRA doesn't want you to know Workshop for L.E.A.D. Wellness and Spa Retreat – Northumberland Heights Wellness Retreat and Spa – 795 Northumberland Heights Rd, Cobourg – 8am – 9pm
---
March 28th – Shaelene, Brenda and Joanie are attending the 2019 Women Leadership Summit – Celebrating Women Who Lead on March 28th 8:30am – 5pm Hilton Toronto/Markham Suites Conference Centre & Spa
8500 Warden Avenue, Markham, ON L6G 1A5
---
April 3rd – Shaelene will be running a workshop at the BACD on April 3 from 2 – 3:30 pm Small Business Taxes… Everything the CRA Doesn't Want You to Know. Tickets are available through the BACD. https://bit.ly/2Cioqio
---
 Stay tuned or contact our office at 905-571-2665 for more information about Shaelene's upcoming events.