---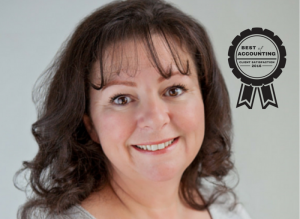 Meet Shaelene McInnis. Shaelene is the founder and CEO of Books In Line. 

Did you know that Shaelene had been working in the corporate world when, with the birth of her two children, she decided to start her own business and work from home? Being an avid poker player, 

(she has been sponsored to play in the World Series of Poker in Las Vegas, and placed in the World Poker Tour in Montreal)

 Shaelene was so good at numbers and money that she quickly decided bookkeeping was the perfect next step. She wanted to create a business that would empower others while teaching them how to make and save more money, themselves!
For the past 15 years, Shaelene has been partnering with entrepreneurs and small business owners. Shaelene and her team are passionate about empowering people when it comes to their money. Of course, we all have to pay taxes, but she does not want you to give one dollar more than you have to to the CRA-Canada Revenue Agency! And that's what she specializes in and why she loves to give talks. Lunch and Learns are her favourite!
If you'd like to book her to come into your office, we can create a specialized talk just for you and your team! It would be our pleasure — we even bring the lunch!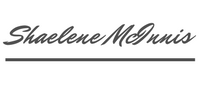 Upcoming Events
---
July 30th – Affected by the plant closing?
To commute or to take the lifetime pension?
You have an important decision to make about your pension.
Join us for dinner to learn professional, unbiased views on your options from BMO Nesbitt Burns, and Desjardins Insurance. They will be discussing how each option works, along with non-financial factors to think about when choosing which option to take.
When: July 30th, 2019 @ 6:00pm
Where: Best Western Plus Durham Hotel & Conference Centre, 559 Bloor St. W., Oshawa, ON
RSVP to Bryndon Fry at Bryndon.Fry@nbpcd.com or (905) 576-8630
We hope to see you there!
---
November 9th – Annual Books In Line Charity Gala on Saturday, November 9th, 2019 at Jubilee Pavilion, 55 Lakeview Park Ave, Oshawa, Ontario L1H 8S7. Proudly supporting Hearth Place Oshawa and the Kawartha Turtle Trama Centre. There will be a fabulous dinner, dancing, door prizes, vendor tables and a silent auction! You can reserve tables for 10.
Contact Brenda at Books In Line for vendor opportunities at: brenda@booksinline.ca
---
Events that our team members attend:
Women's Mastermind Events in Whitby ON
The LAST Wednesday each month at Bella Notte Ristorante
Next Event: Wednesday June 26th
---
BACD Biz Lunch dates
Our networking lunch is for BACD clients who'd like to have an opportunity to network and get to know each other in a casual and fun setting.  This is a great time to learn to network effectively and to share ideas, opportunities and challenges. Networking is a necessary part of doing business and still one of the most cost effective ways to generate business, connections and leads for your business. Attending this event is free, however your lunch and beverage is on you.
---
Stay tuned or contact our office at 905-571-2665 for more information about Shaelene's upcoming events.