---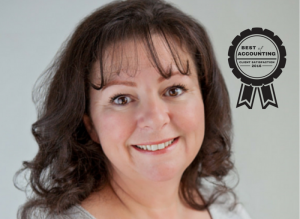 Meet Shaelene McInnis
Shaelene is the founder and CEO of Books In Line. Did you know that Shaelene had been working in the corporate world when, with the birth of her two children, she decided to start her own business and work from home? Being an avid poker player, (she has been sponsored to play in the World Series of Poker in Las Vegas, and placed in the World Poker Tour in Montreal) Shaelene was so good at numbers and money that she quickly decided bookkeeping was the perfect next step. She wanted to create a business that would empower others while teaching them how to make and save money themselves!
For the past 15 years, Shaelene has been partnering with entrepreneurs and small business owners to assist with all things Small Business Accounting and Tax Filing. Shaelene and her team are passionate about empowering people when it comes to their money. Of course, we all have to pay taxes, but she does not want you to give one dollar more than you have to to the CRA-Canada Revenue Agency! And that's what she specializes in and why she loves to give talks. Lunch and Learns are her favourite!
If you'd like to book her to come into your office, we can create a specialized talk just for you and your team! It would be our pleasure — we even bring lunch! CLICK for more details.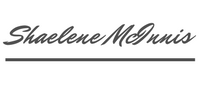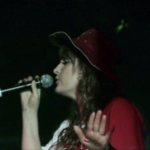 Joanie began working for Books In Line back in January 2013 as a bookkeeper and is currently the Operations Manager. She loves the variety of the responsibilities of her position which include overseeing our wonderful staff, administration work, and of course assisting our clients. If you attended Heart of Networking a few years ago then you know not only does she have great enthusiasm for our services but is also passionate about music and loves to sing every chance she gets.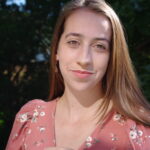 Megan has been with Books in Line since June 2018. She discovered her love for accounting and bookkeeping when she took courses in high school, which she enjoyed quite a bit! Perusing a career in accounting allowed Megan to gain knowledge on something that affects each one of us on a regular basis. Her favourite part of her career is helping individuals, small businesses, and corporations navigate the complex world of taxes. Hearing that sigh of relief when someone is caught up with their taxes never gets old! Fun fact! Megan loves to crochet and just recently started to learn how to knit.
Sue
Caprice
Megan
Annette
Tanya
Tanya is our administrative assistant as well as a bookkeeper.  She is a dedicated team member and has been with Books in Line since 2020. Tanya loves animals and loves spending time with her family and friends.
Testimonials
"Shaelene and the team at BIL are always very helpful and flexible. I have been using them for over 7 years for our Commercial Retail Construction company. I know I can always count on them." ~ Mary Justynski