---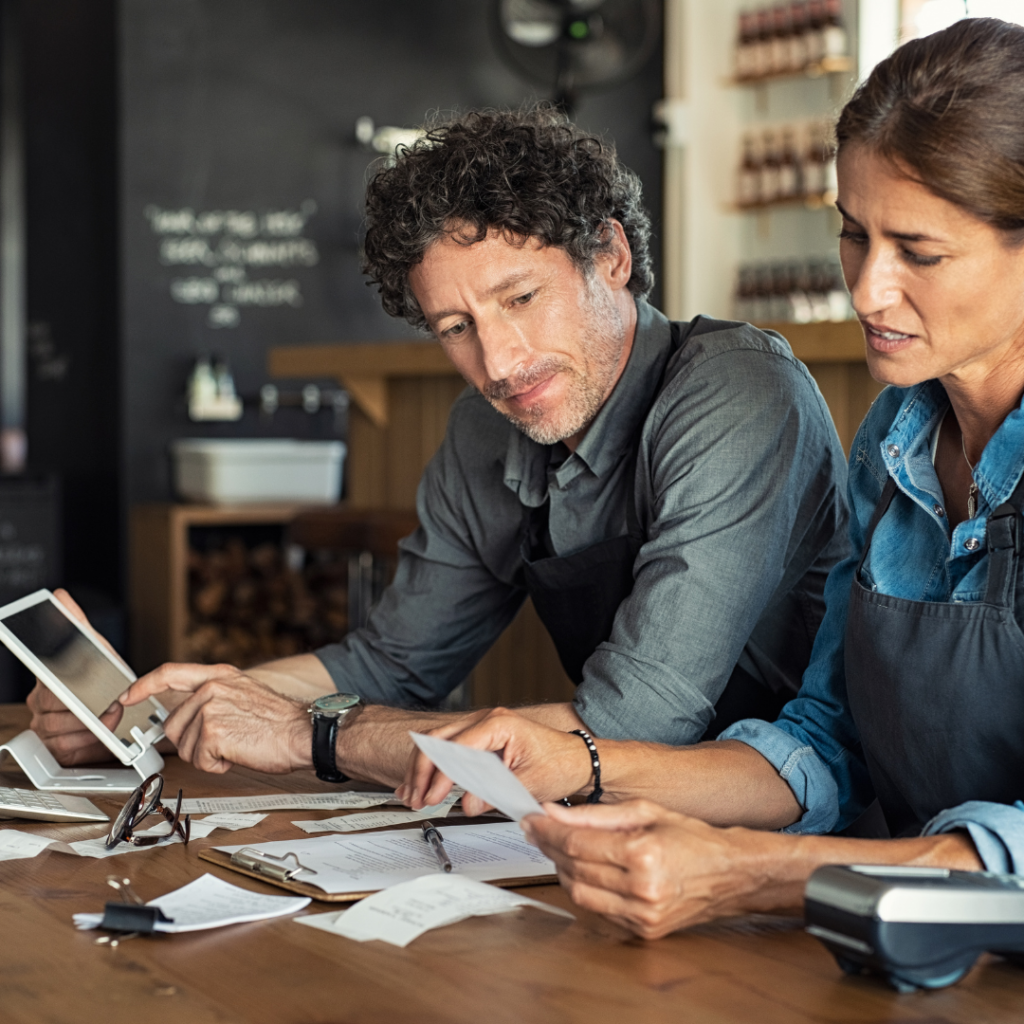 At Books In Line, we offer a wide variety of services from Business Start-Up to Canada Revenue Agency Audits. Below is a brief explanation of some of what we do. Please contact us directly so we can better support your needs and budget.
---
Business Start-Up
If you starting a new business, or are just thinking about it, we can help make sure everything is set up right from the start. Whether you want to know about registering a business name, if you need an HST number, how to organize your files, which receipts to keep, if you need WSIB coverage, we can answer all your questions and take care of all your needs. Call us for a free Discovery Session.
---
Bookkeeping Services
We know how hard it can be to run your business and take care of all the bookkeeping as well. We make your life easier so that you can focus on your business. We keep all your bookkeeping up to date using the most recent technology and are well-versed in many programs, including QuickBooks (desktop and online), Sage and Microsoft Excel. We also take care of all government remittances (HST, source deductions, WSIB, EHT). At Books In Line we keep up to all the most recent technology to make your life easier. You can even take a picture of your receipts with your phone and we can arrange to have it uploaded directly to us!
---
Lunch and Learns
Shaelene McInnis is a professional speaker covering all things bookkeeping and tax-related. Topics covered include changes to personal and business income tax reporting, CRA red flags and how to avoid them, claimable business expenses, and what to do if the CRA has contacted you. Shaelene has spoken at numerous business networking events and businesses, including real estate brokerages. Contact the office to book your lunch and learn today.
---
Personal Income Tax
At Books In Line we keep up to date on the many changes the CRA implements each year. We make sure you receive personal attention, and take the time to learn about you and your life so that we make sure you receive every credit you are due, and ensure you pay as little/receive the full refund due. Whether you take care of an elderly or sick relative, have kids in university or college, need information on the Disability Tax Credit and how to qualify, or want to claim employment expenses, contact us for a free, confidential meeting.
---
Canada Revenue Agency Audits
Dealing with the CRA can be time-consuming, costly and stressful. You need someone to represent you when the Canada Revenue Agency comes calling. If you have received a letter or a phone call from the CRA, it is time to call Books In Line. Whether you have someone asking about past tax returns, or if the CRA collections department is causing you grief, we can deal with them on your behalf, answering all questions and negotiating when necessary.
---
Payroll and Remittances
Calculating payroll and making sure your deductions are sent to the government on time can be a daunting task. We take care of all payroll-related steps, from ensuring your employee remittance are up to date. Holiday pay correctly, to creating end-of-year T4s and even ROEs. Right from the day you hire a new employee, we can take care of every payroll need you have freeing you up to concentrate on where you are needed.
---
"I've been using Books In Line for a few years and consistently receive professional, prompt and knowledgeable service. Great, friendly team."